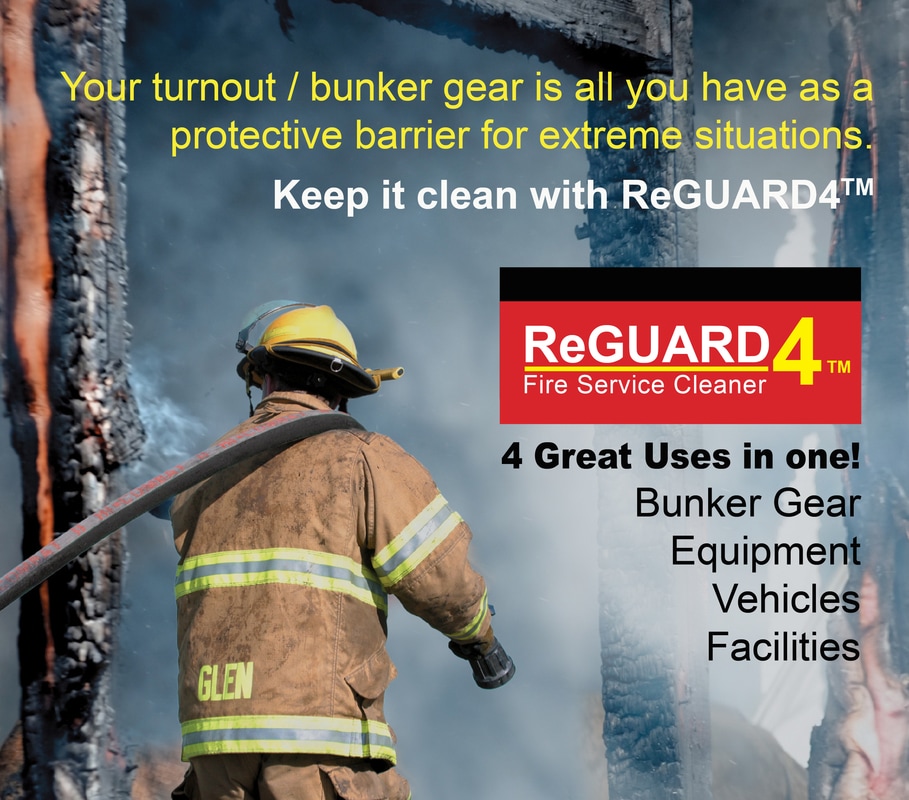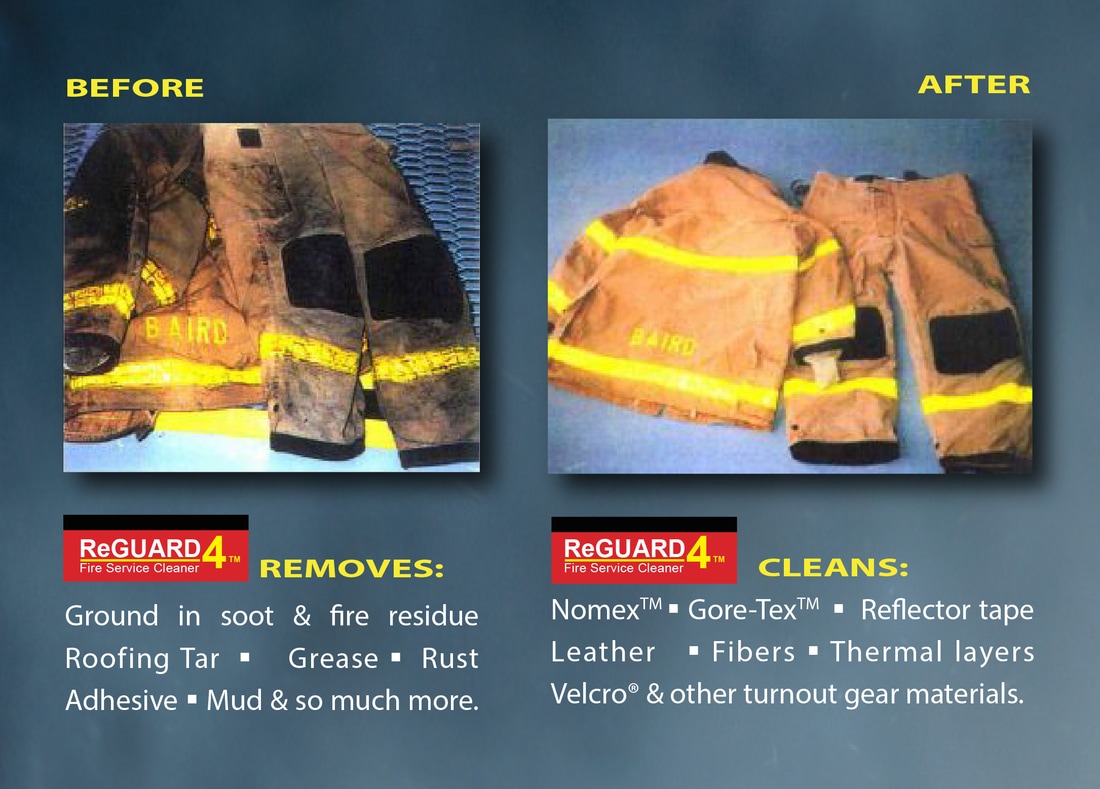 Clean Turnout Gear Matters

Protective firefighting gear gets filthy with soot, resin and other sticky and tough-to-remove burned material. In addition to adhering to the surface of the protective apparel, the fire-related grime enters the fiber texture where it becomes lodged in crevices, compromising the integrity of the gear.

Fire incident residue is mostly hydrocarbon based and is therefore prone to flashbacks and easy re-ignition. Contaminated turnout gear increases absorption of soot and other hazardous materials into the various fibers and exposes fire responders to toxins and carcinogens that enter the body through ingestion, inhalation or absorption, delivering a serious health hazard. The protective performance of a firefighter can be diminished as contaminated gear will loosen insulation, reflect less radiant heat and may become more likely to conduct electricity. This increases the potential for electric shock when gear comes in contact with live wires. Even normally flame resistant materials can become ignited unless they are properly cleaned.


When volunteer firefighters take their gear home the contamination spreads.


The importance of clean turnout gear can not be overestimated.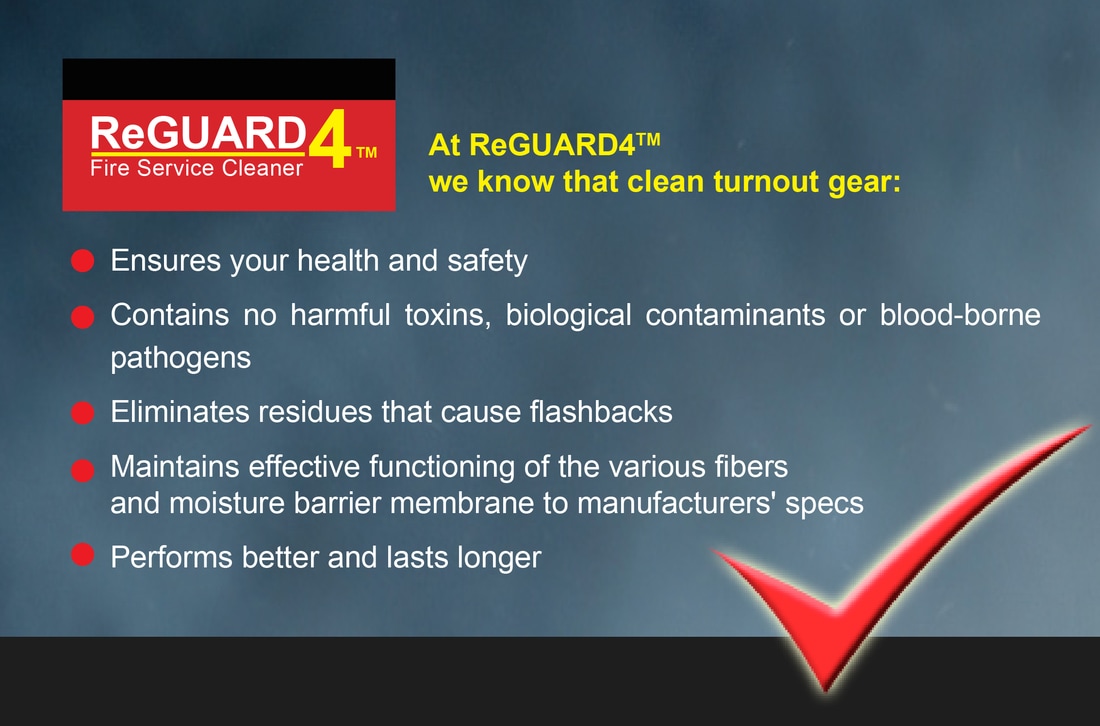 Spraying or laundering gear with ReGUARD4™ Bunker Gear Cleaner immediately after a fire call is ideal. It can applied directly. For fire stations with on-premise laundry facilities ReGUARD4 Bunker Gear Cleaner can be used as detergent booster directly in the wash.

Laundering gear at least twice per year as specified by NFPA 1851. helps ensure a "Fire Ready" suit for better health and full compliance with NFPA 1851 regulations.


​

​Clean bunkergear is just a starting point!
Cleaning gear with ReGUARD4™ is just a starting point.
Specially formulated for expanded use and effectiveness on multiple surfaces, ReGUARD4™ Bunker Gear Cleaner can also be used to clean your
​

EFFECTIVE - SAFE - SUPER CONVENIENT!
​
---