Saving Rescue Gear From Grime and Deterioration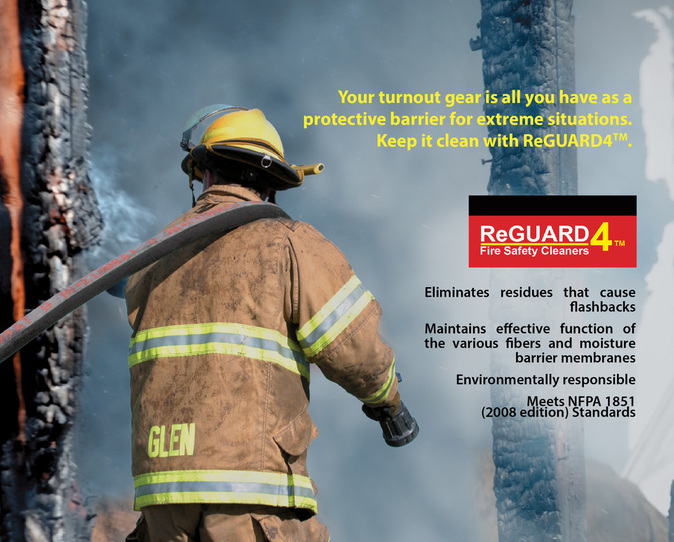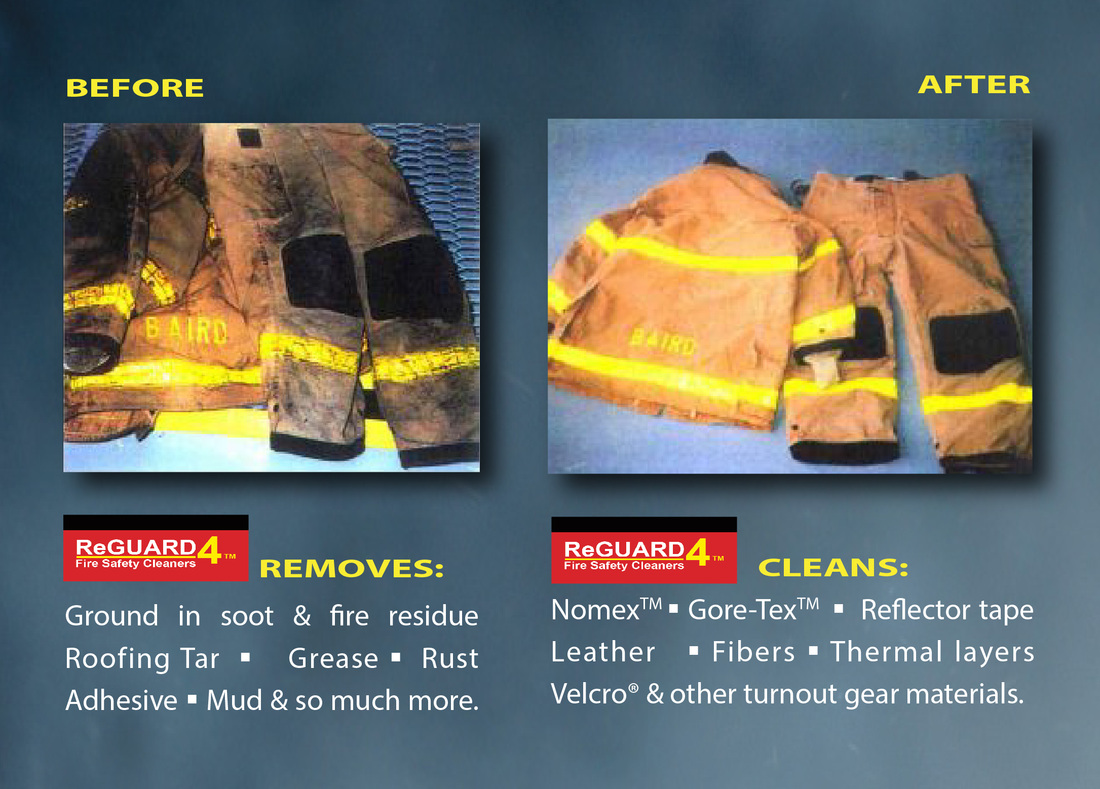 Clean Turnout Gear Matters

Protective firefighting gear gets filthy with soot, resin and other sticky and tough-to-remove burned material. In addition to adhering to the surface of the protective apparel, the fire-related grime enters the fiber texture where it becomes lodged in crevices, compromising the integrity of the gear.

Fire incident residue is mostly hydrocarbon based and is therefore prone to flashbacks and easy re-ignition. Contaminated turnout gear increases absorption of soot and other hazardous materials into the various fibers and exposes fire responders to toxins and carcinogens that enter the body through ingestion, inhalation or absorption, delivering a serious health hazard. The protective performance of a firefighter can be diminished as contaminated gear will loosen insulation, reflect less radiant heat and may become more likely to conduct electricity. This increases the potential for electric shock when gear comes in contact with live wires. Even normally flame resistant materials can become ignited unless they are properly cleaned.


When volunteer firefighters take their gear home the contamination spreads.


The importance of clean turnout gear can never be overestimated.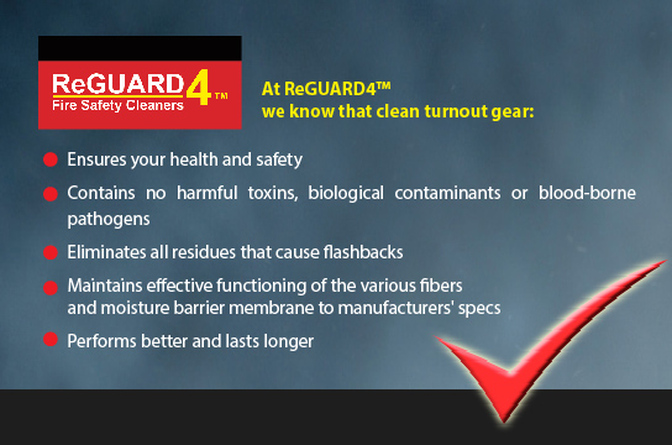 Spraying or laundering gear with ReGUARD4™ Bunker Gear Cleaner immediately after a fire call provides an opportunity for an immediate after call clean-up and is terrific cleaner for fire stations with on-premise laundry facilities. ReGUARD4 Bunker Gear Cleaner comes packages in a convenient easy to use trigger spray.

Using ReGUARD4™ Bunker Gear Liner Detergent in your washing machine, at least twice per year as specified by NFPA 1851. helps ensure a "Fire Ready" suit for better health and full compliance with NFPA 1851 regulations.

For extreme situaitons keep it clean with ReGUARD4™


ReGuard4™ products do not affect the function of Nomex®, Gore-Tex®, Reflector Tape, Leather, Thermal Liners and Velcro® when used as directed.

ReGuard4™products meet NFPA 1851 (1008 edition) Standards, Section 5 and contain no chlorine.